My car has rolled over another milestone in its lengthy history. This morning, the odometer rolled over 400,000 kilometers! Lucky for me I was able to hit some light traffic to watch the nine's roll up in mesmerizing fashion. I can't imagine that you'd get the same experience from a digital dashboard.
In honour of this event, I have assembled a collection of related milestones. With this information, it appears that I have had an average speed of 1.75 km/h all day every day over the last decade.
June 11, 2008 – 400,000 km – near Whitemud Amusement Park, Edmonton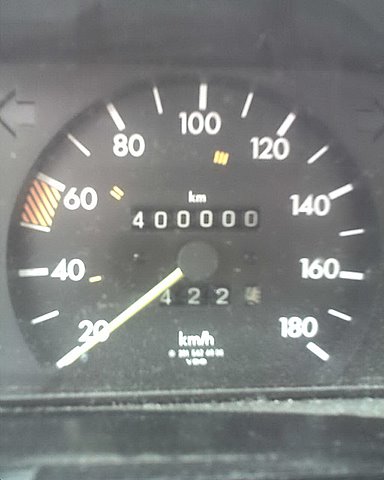 August 21, 2001 – 300,000 km – near Didsbury, Alberta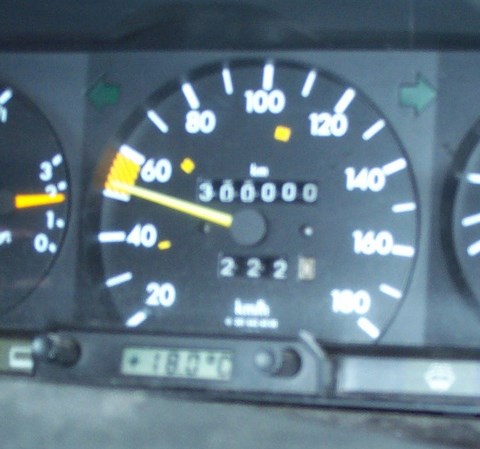 October 7, 1998 – 250,000 km – Ardrossan, Alberta. Just as I rolled onto the cement pad at home. I do not have a photo from this, but I did manage to dig up an email I sent from my University account!
Date: Wed, 7 Oct 1998 19:40:27 -0600 (MDT)
From: Christopher Christou <christou@ugrad.*****.ca>
Subject: Milestone!

My car rolled over 250,000 as I got home from campus today!

WOOHOO!!! Time for another quarter-million! :)

Chris
Other Milestones — Heat
August 9, 2003 – 322,744 km — 37°C – Okanagan Region, B.C.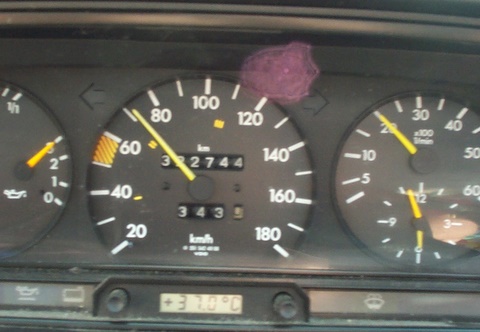 July 25, 2006 – 365,525 km — 53.5°C [WTF???] – Kelowna, B.C. This was what registered after being parked outside for an hour. It was actually in the high thirties out that day